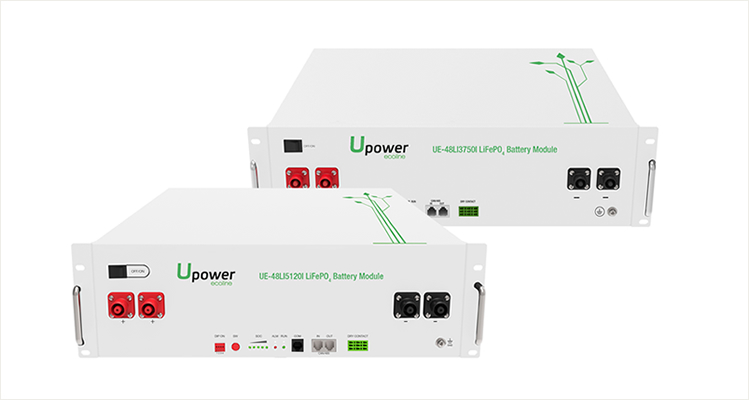 Energy Storage System
High Safety LFP
Cell level monitoring and balancing.
It has a built-in intelligent BMS protection system and flexible expansion.
19" inch
Easy installation & maintenance.
Wide Temperature Range
Range of -20°C ~ 50°C.
Expandible
40 modules in parallel with capacity up to 96 kWh.
Modular Design
Flexible expansion.
Easy to Install
Plug and play.
Amplia Compatibilidad
Compatible con las principales marcas de inversores.
Applications
Adapted for residential use.
Specifications
Model
Nominal
Energy
(kWh)
Nominal
Voltage
(V)
Nomimal
Capacity
(Ah)
Dimensions
Weight
(Kg)
Product
Manual
(PDF)
Data
Sheet
(PDF)
Width
(mm)
Depth
(mm)
Height
(mm)
UE-48Li2500I
2.4
48
50
480
360
90
22.0
UE-48Li3750I
3.6
48
75
480
360
130
≈ 31.0
UE-48Li3750I x 2
7.2
48
150
480
360
260
62.0